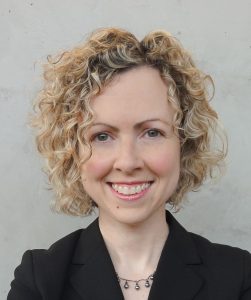 Dr. Andrea Page began her term as Wightman-Berris Academy Director on January 1, 2021 in the midst of the COVID-19 pandemic. Her short-term goal as Academy Director is to foster a welcoming, inclusive, and productive learning and working environment that also acknowledges the many challenges that the pandemic has brought to the personal and professional lives of the learners, teachers, and staff of the WB Academy and to the wider community it serves. In the medium- and long-term, Dr. Page is looking forward to the eventual end of the pandemic and harnessing the ensuing opportunity for change to position the WB Academy as an innovator and leader in the clinical and academic training of exemplary future physicians. In this endeavor, Dr. Page welcomes the input, feedback, and active participation of all members of the WB Academy and encourages learners, faculty,                                                                                  and staff to bring their ideas forward.
In working towards these goals, Dr. Page plans to use the experience gained through prior roles in medical education and academic leadership. She previously served as the Site Director for the Internal Medicine program at Mount Sinai Hospital and as one of two interim Co-Directors of the Mentorship, Equity, and Diversity portfolio for the Department of Medicine. Dr. Page is currently a Clinician-Educator and attending physician in Infectious Diseases and Internal Medicine. Prior to taking on the role of Academy Director, Dr. Page was also the recipient of multiple teaching and education awards, most recently including the William Goldie Prize in Teaching from the Department of Medicine, and the John W. Bradley Award for Education Administration from the Wightman-Berris Academy.
Dr. Page is grateful to the previous Academy Director, Dr. Katina Tzanetos, and to the staff and learners of the WB Academy for their warm welcome and support during the transition period, and is delighted to be working and learning together with all members of the WB Academy.