Baycrest Centre for Geriatric Care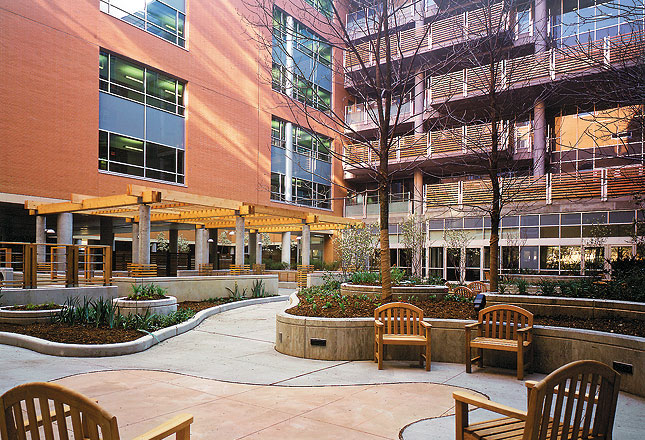 Baycrest Centre is currently hosting ICE Clinical Skills students for Geriatrics sessions.
Baycrest Hospital is an academic health sciences centre with a strong focus on seniors and the medical needs and support required by an aging population. With strengths in research and education, Baycrest combines a multidisciplinary system for patient care with a research institute, world-renowned for work in cognitive neuroscience with programs dedicated to identifying and treating the impact of age-related illnesses.
Baycrest sees approximately 2,500 people per day through the geriatric health care system. The hospital has a wellness program, residential housing, outpatient clinics, in addition to a 472-bed nursing home and a 300-bed complex for continuing care.
Care Programs:
Residential and Aging at Home services include: day programs, outreach services, senior support counselling, ambulatory medical health clinics, home health services
Complex and Specialized Geriatric Care is located within a specialized hospital on the Baycrest Health Sciences campus with an aim to decrease the number of emergency visits for seniors, by delivering inpatient and outpatient services.
Rehabilitation is critical to treatment after the onset of an illness or medical event. The Rehabilitation program offers high-intensity or slow-stream rehabilitation, outpatient rehabilitation and Stroke Clinic services.
Centre for Memory and Cognition offers services and programs for memory, dementia and other related disorders. The Memory Programs include memory and aging, memory clinic, memory intervention, memory link and behavioural neurology.
Centre for Mental Health focuses on the prevention, diagnosis and treatment of mental health disorders in seniors. The services offered by the Centre for Mental Health include inpatient psychiatry, geriatric psychiatry community services, the Mood Clinic, and the Psychiatric Day Hospital for Depression.
Baycrest Centre for Geriatric Care – 3560 Bathurst Street, Toronto ON  M6A 2E1
Main Line: 416-785-2500
Useful Links
Highlights: